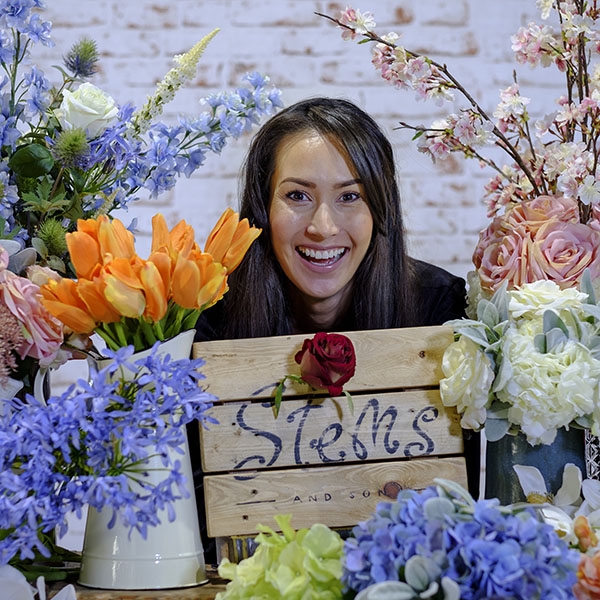 Victoria
Hi, I am Victoria Weston, owner and founder of Ebony & Ivory Interiors which was formed in February 2013. Our latest addition to our portfolio is Stems & Son which is a luxury silk flower business and has blossomed in conjunction with our interior design and home staging services.
Previously I worked in London for 15 years establishing a successful career in financial services and travelling the globe with my responsibilities covering Europe, the Middle East and Asia.
Seizing the opportunity to turn my passion into a growing business, I haven't looked back and have taken the business from strength to strength. I am a people's person and very grateful for the opportunity to grow my business with a very passionate and dedicated team. Not one to shy away from challenge and whilst driving Stems & Son forward, my husband, Grant and I welcomed the arrival of our son James in June 2016 and more recently our daughter Olivia in January 2018.
Juggling the requirements of being a working mummy, I ensure the backbone of the company embraces the requirements of structure and flexibility for both our employees and clients alike. Our approach to customer service and experience are second to none with attention to detail being at the core of our businesses. No job is too big or small for our passionate team.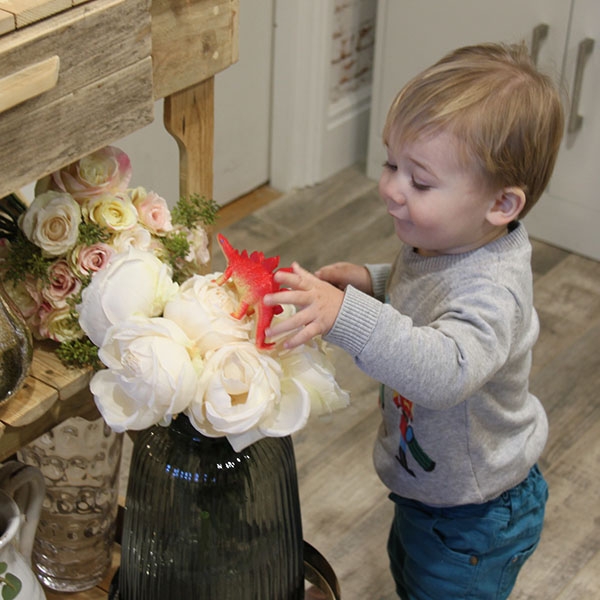 James
Hello, I'm James, the 'Son' of Stems & Son. I am the Chief flower sniffer, junior partner and have been in the silk flower business all my life. What I don't know about these amazing blooms you could write on the back of my Stegosaurus dinosaur……grrrrrrrrrrrrrrrrrrrrrr. My sister in time will follow in my footsteps but for now she enjoys sleeping amongst them……ahhhhhhhhhhhhhhhh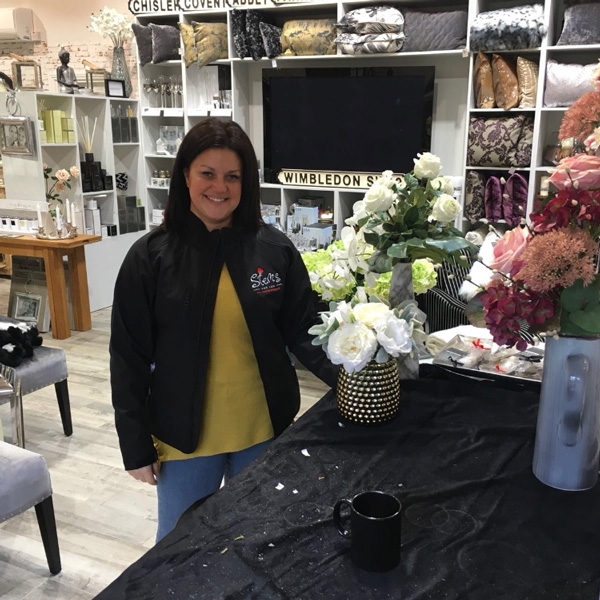 Laura
My love of blooms began at the age of 13 when I worked as a Saturday girl in my local florists. Self taught by reading books and watching my peers techniques and styles my desire to one day own my own flower shop became reality. Now after 11 years of committing myself to the business and raising a family I've decided to join the team at Stems & Son. I am very excited to use my passion and skill in making bespoke arrangements that are so life-like that 'even the experts can't tell the difference.'